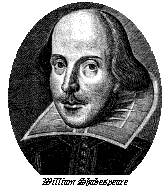 The Droeshout Engraving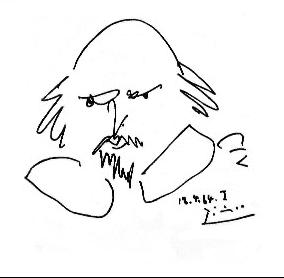 by Picasso
Imagining Shakespeare
En 141 (formerly En 255)
Dr. Richard Regan
DMH 103
Fall 2011
As part of the Core Curriculum, this course has two primary goals: to develop confidence in engaging complex texts, and to ignite interest in post-course reading [and viewing] and deep appreciation of literature. Certainly Shakespeare's plays are complex and challenging, and one of my goals is to learn enough about Shakespeare to want to see every new Shakespeare movie.
To approach Shakespeare's complex language, we will use a multimedia approach in class, watching a production on one screen while reading the text of the play on an adjacent screen. Tests will stress your ability to analyze passages from the plays. At the same time, I have chosen the most interesting films, recordings of live productions, and studio tapes so we can all appreciate the best Shakespeare has to offer to modern audiences. In my ideal world, and I hope in yours, we can look forward to many new productions of Shakespeare's plays in the theater, on television, and on film.
---
Course Objectives (IDEA Center)
Essential: Gaining a broader understanding and appreciation of intellectual/cultural activity (#7)
Important: Learning to analyze and critically evaluate ideas, arguments, and points of view (#11)
Important: Developing skill in expressing yourself in writing (#8)
---
Office hours: Monday 3-4, Wednesday 1-1:30, Thursday 3-4.
Also before and after class, and by appointment. I am always available by email.
Texts: Signet Classic editions of the plays listed below. These inexpensive editions have excellent Introductions, notes, and critical articles.
Grading: Three tests and an optional paper, each of equal weight in the final grade.
Modified contract: an 8-10 page optional paper to be eligible for a grade of A or A-. Papers may be rewritten after a conference. Topics must be in writing and approved in conference.
Required: 1) two tests based closely on the texts of the plays and a final exam; 2) weekly responses to critical articles or WWW sites. These are graded as quizzes and can raise or lower the final grade.
Writing assignments address the continued development of skills taught in En 11 and 12: integrating research skills and sources, and writing inquiry papers. They also demonstrate your use of literary and critical vocabulary ,and your ability to base arguments on textual evidence.
Attendance: for every three cuts, a point will be deducted from your semester average. Excused absences by written note from a Dean's office, Student Services/Health Center, or your faculty advisor. Excessive absences may result in a failing grade.
You should submit your papers electronically, written in Microsoft Word. Word has a feature called Track Changes which we can use to write comments on papers (in color). Click here to download a document that contains some suggestions for writing in Word and for emailing papers as attachments.
Final Exam: essays and passages for analysis.
Students with documented learning disabilities, please see me. Alternative methods of testing and evaluation are available.
---
Some fine Shakespeare productions can be viewed from this Library link:
http://ativ.alexanderstreet.com.libdb.fairfield.edu/Search/PersonID/219589/tab/video
Macbeth, with Anthony Sher
Measure for Measure, 2006 film
As You Like It, Globe Theater
Hamlet, with Kevin Kline
The Taming of the Shrew, American Conservatory Theater
King Lear, with James Earl Jones
Much Ado About Nothing, New York Shakespeare Festival


---
Powerpoint Slide Shows from Hardy Cook and the Shaksper archives
Shakespeare's Life
Shakespeare's Theater
Shakespeare's Texts
The Elizabethan World Picture
---
Theater related websites
"The Elizabethan Theatre": a lecture with slides
Designing Shakespeare (home)
Designing Shakespeare (digital resources)
Shakespeare in Performance Institute Acting Exercises
Interactive Shakespeare Project
Touchstone: Shakespeare in Performance
---
Internet MetaSites for Shakespeare
Terry Gray's Mr. William Shakespeare and the Internet
Encyclopaedia Britannica
Was Shakespeare Shakespeare? The Authorship Controversy
The Shakespeare Discussion List Archive
Teachers First
Polydore Vergil's Anglica Historica (1555)
---
Podcasts
American Shakespeare Center

The ASC offers a number of different podcasts, including This Week at the Blackfriars, the Blackfriars Backstage Pass, the American Shakespeare Center Chronicles, and Doctor Ralph Reveals All.
You can find links to all of these podcasts at the American Shakespeare Center's Podcast Central; you can also subscribe to all ASC podcasts through the iTunes Music Store Podcast Directory, or through any number of web-based podcasting sites, including Podcast Pickle.
American Shakespeare Podcast Central (Blackfriars Playhouse)
---
Mobile Phone Shakespeare
iTunes Store: Search <Shakespeare> for a free app for the iPhone with searchable text
Mobile Open Source Shakespeare
---
Here are the instructions for viewing the Class pages and video clips. You'll need a password from Dr. Regan: rjregan@mail.fairfield.edu
Streaming video is a part of the course because I've written classes to be interactive with excerpts from performances. You will need a broadband internet connection. Cable or DSL will work. Satellite is probably OK too. Dialup is too slow for video.

As you scroll down the course page, for each of the plays you will see a link called "Click." That will take you to the Class, and when you click on a video clip you will see a password box. The password will be given out in class, a security measure because the TEACH Act passed by Congress in 2002 allows only enrolled students to have access to copyrighted materials for educational purposes. Our method of streaming will open the clip on your computer in QuickTime, though if you are a Windows user RealPlayer may open it instead. QuickTime comes standard on Macs, and if you Windows users do not have it, you can download it (bundled with iTunes) from:
http://www.apple.com/itunes/download.
These video clips are also available from iTunes University, together with audio podcasts of our classes and some documents for each play. The clips can be expanded to full screen. Documents can be viewed as .pdf files only in iTunes, but the audio and video files can be synched to your iPod. If you are on the class roster, you have access through:
Enter your Stagweb ID number as your user name. The password is your Stagweb email password. This login will work as soon as the class begins.
If you are a Windows user, you can get iTunes free at:
http://www.apple.com/itunes/download/ (scroll to the Windows links)
---
Schedule
Week of:
September 5 - Introduction, Theory of Comedy, The Taming of the Shrew
(Monday is Labor Day)

As we begin to study the plays, we will concentrate on reading closely by viewing the text on screen while simultaneously viewing a production on an adjacent screen. I'll freeze the production video which highlighting the text, so we can do close analysis and learn just what Shakespeare is saying through his characters.
The Internet Shakespeare Editions
RhymeZone Shakespeare Search Engine
---
September 12 - The Taming of the Shrew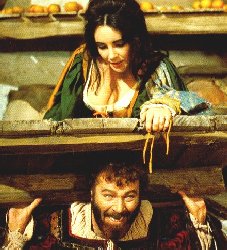 Read: the play and the Signet Introduction, and the articles by Mack, Greer, Bamber, Newman, and Slights
CLICK to go to the Class on the play.

When you write your first weekly response to a critic's view of The Taming of the Shrew, you will be working in a school of literary criticism which we'll identify by the writer's approach. You will also sharpen your analytical skills by close reading of texts and careful argument.
"Personations: The Taming of the Shrew..."

"'Caparisoned like the horse': Tongue and Tail in Shakespeare's The Taming of the Shrew"
"A Shrew and The Shrew"

The Works of the Bard: including a SEARCH engine

Scanning Shakespeare's Lines
(click on Teacher's Guide, then Scansion Guide)

---
September 19 - Richard III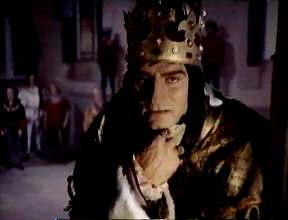 Read: the play and the Signet Introduction, and the articles by Rossiter, Ornstein, and Kahn
As we study our first history play, we become aware that Shakespeare's work reflects the history and culture of his time, the Early Modern period. History plays often commented on contemporary politics in code, since censorship carried heavy penalties of imprisonment, torture, and even death.
We also begin to see that different genres of plays, like comedy and history, reflect one another in complex ways, providing complementary views of the human condition.
CLICK to go to the class on the play.
Richard III Onstage and Off
Richard III Society Online Library
Thomas More's "The History of King Richard III"
---
September 26 - A Midsummer Night's Dream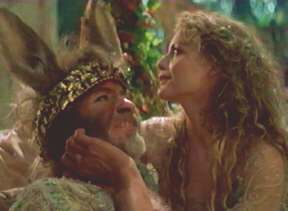 Read: the play and the Signet Introduction, and the articles by Myers, Kermode,` Bamber, and Slights

CLICK to go to the class on the play.
---
October 3 - Henry IV, Part One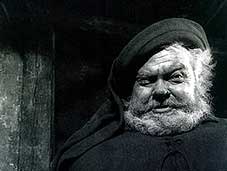 Read: the play and the Signet Introduction, and the articles by Ornstein, Kahn, and Goldman

CLICK to go to the class on the play.
---
Supplement - film and studio production excerpts from 2 Henry IV and Henry V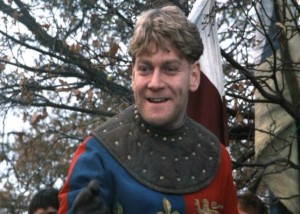 "Hal Imitates the Sun" (Part Two)
"Holy War in Henry Fifth" (Henry V)
---
October 10 - Twelfth Night
(no class Monday; Monday schedule meets on Tuesday)
EXAM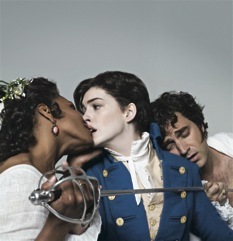 Read: the play and the Signet Introduction, and the articles by Bamber, Kimbrough, and Howard

Romantic comedy, with an inlay of literary romance

CLICK to go to the class on the play.

"Trevor Nunn's Twelfth Night": Contemporary Film and Classic British Theatre"

"The BBC Twelfth Night: Relationships Revealed"

"...the Nature of Shakespearian Comedy"

PAPER TOPICS DUE
---
October 17 - Hamlet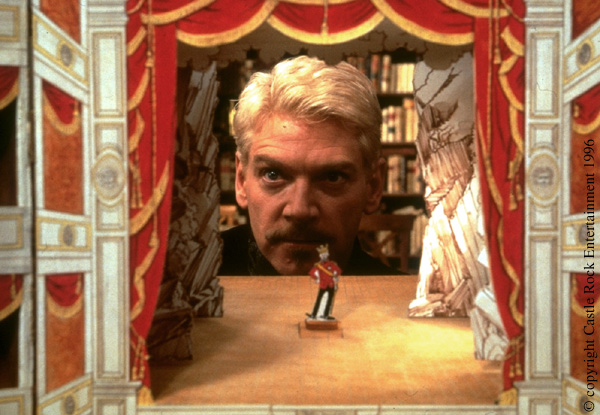 Read: the play and the Signet Introduction, and the articles by Mack, Ornstein, Heilbrun, and Belsey
CLICK to go to the class on the play.
"A Romance of Electronic Scholarship"
"Making Mother Matter: Repression, Revision, and the Stakes of 'Reading Psychoanalysis Into' Kenneth Branagh's Hamlet"
---
October 24 - Hamlet
---
October 31 - Othello
Read: the Play and the Signet Introduction, and the articles by Mack and Sprengnether
With Othello we'll see Shakespeare's growing global awareness of the clash of cultures between Muslim and Christian worlds.
CLICK to go to the class on the play.
"'That Which Heaven Hath Forbid the Ottomites':The Turks in Shakespeare's Othello"
Shakespeare on Screen: Threshold Aesthetics in Oliver Parker's Othello
(access to video clips)
Cinthio's Tale: The Source of Shakespeare's Othello
November 7 - King Lear
EXAM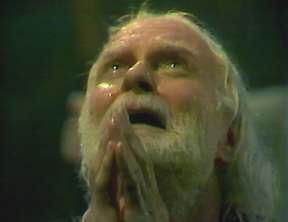 Read: the Play and the Signet Introduction, and the articles by Mack, Bamber, and Brown
CLICK to go to the class on the play.
"Two Lears for TV"
"King Lear in its Own Time: The Difference That Death Makes"
Joyce Carol Oates, "Is This the Promised End..."
---
November 14 - King Lear
PAPERS DUE
PBS Site on Ian McKellan's Lear
"King Lear Beyond Reason: Love and Justice in the Family"
"Performing the Bodies of King Lear"
The Complete Text of Shakespeare's King Lear with Quarto and Folio Variations, Annotations, and Commentary
(see "Introductory notes on Tragedy" links)
---
November 21 - The Winter's Tale
(continued after Thanksgiving)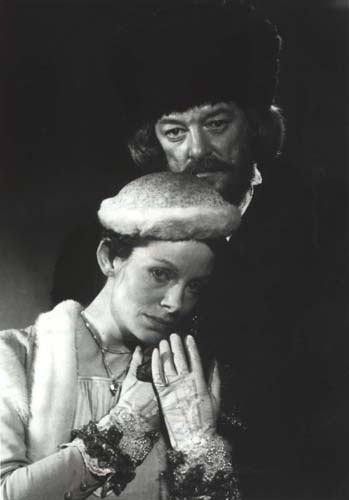 Read: the Play and the Signet Introduction, and the articles by Tillyard, Knight, Kahn, and Neely

Dante's definition of allegory

CLICK to go to the class on the play.

"Poetry vs. Plot in The Winter's Tale"

"Teaching the Late Plays as Family Romance"
---
THANKSGIVING HOLIDAY
---
November 28 - The Winter's Tale (continued)
---
December 5 - The Tempest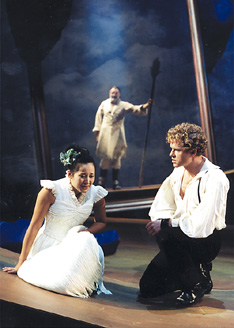 Read: the play and the Signet Introduction, and the articles by Leininger and Greenblatt
With The Tempest, we see Shakespeare's view of European colonialism, subjugating native populations and asserting the superiority of European values. This is revealed to be both brutal and self-defeating in the play.
Dante's definition of allegory
CLICK to go to the class on the play.
"Natural and Colonial Education in Shakespeare's The Tempest
---
December 12 - last class
FINAL EXAM:
Friday, December 16 at 3 pm
---

Back to Dr. Richard Regan's Home Page